How Much Does Invisalign® Treatment Cost?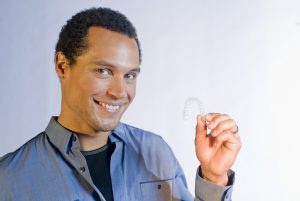 Invisalign® plastic teeth aligners are a very popular treatment at our New Jersey cosmetic dental office, and for good reason. The clear aligners are easily removable and virtually invisible, a benefit that our adult patients particularly enjoy. Due to these benefits, our dentists receive many questions from patients asking for a price quote on Invisalign®.
Invisalign® often costs less than traditional braces. The total price varies depending on how much work is needed to straighten your teeth. If orthodontic treatment is covered by your insurance company, Invisalign® treatment may be covered as well.
Cornerstone Dental has a variety of convenient payment choices. We accept Citi® Health Card, most major credit cards, and we offer our own 12-month, interest-free payment plan. Our Financial Coordinator can provide more details on the extensive payment options available at our practice.
It's important to consider the skill experience of your dentist when considering any dental treatment. Dr. Beckwith is a skilled cosmetic dentist with extensive training, and an eye for aesthetics, which means your teeth will be straightened or realigned in a way that best matches your facial structure.
We care about our patients and want you to receive the best dental care possible. If you are interested in Invisalign®, don't let fear over its potential cost hold you back. At Cornerstone Dental, we will always do our best to accommodate your financial situation.
If you would like to learn more about how Invisalign® teeth aligners can straighten your teeth and enhance your smile, or if you would like to talk more about the potential costs of Invisalign®, please contact Cornerstone Dental.