Implant Dentist in Hillsborough – John D. Beckwith, D.M.D.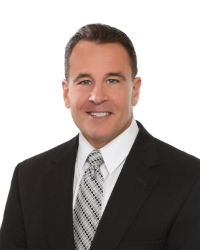 With more than 30 years in private dental practice, Dr. John Beckwith has become a professionally recognized dentist and implantologist. His commitment to continued education allows him to stay at the forefront of dentistry, offering patients the most advanced solutions available.
In addition to performing general, advanced, and cosmetic dental care, Dr. Beckwith is one of the country's top providers in implant dentistry. He has been accredited by some of the world's leading authorities in implantology, as he demonstrates an elevated level of skill and expertise. Over the course of his career, Dr. Beckwith has surgically placed over 5,000 dental implants. He continuously participates in advanced courses, such as the Misch International Implant Institute surgical program, in an effort to further refine his technique in implant placement.
Education & Training
Dental School – University of Pennsylvania, School of Dental Medicine
Hospital Externship Program – Robert Wood Johnson University Hospital
Two-Year Fellowship – Institute of Growth and Development in Pediatrics
Undergraduate – Fairleigh Dickinson University (magna cum laude)
Memberships & Affiliations
Diplomate of the American Board of Oral Implantology
Fellow International Congress of Oral Implantology
Fellow Academy of General Dentistry
Fellow American Academy Implant Dentistry
Member American Dental Association
Member N.J. State Dental Association
Recognized "American Top Dentist" 2011, 2014
At Cornerstone Dental, Dr. Beckwith believes in offering each patient fully customized dental treatments based on their specific needs and preferences. This customized approach, combined with his extensive training, has earned him the title of "NJ Top Dentist" for 2011, 2012, and 2014. In addition to his private practice, Dr. Beckwith is also on staff for dental resident training at Jersey Shore Medical Center.
My experience at Cornerstone Dental with Dr. Beckwith was very satisfactory. The first moment I entered to the office building the atmosphere was warm and friendly. I felt Iike I was at home. The office service was smooth and efficient. Dr. Beckwith did an excellent job and I am extremely happy with my new smile. I will strongly recommend his professional service.

Patricia Tatiana Lukiw

December 20, 2017

12345