Skip to main content
Implant Dentist in Hillsborough
John D. Beckwith, D.M.D.
With more than 30 years in private dental practice, Dr. John Beckwith has become a professionally recognized dentist and implantologist. His commitment to continued education allows him to stay at the forefront of dentistry, offering patients the most advanced solutions available.
In addition to performing general, advanced, and cosmetic dental care, Dr. Beckwith is one of the country's top providers in implant dentistry. He has been accredited by some of the world's leading authorities in implantology, including the American Academy of Implant Dentistry (AAID), as he demonstrates an elevated level of skill and expertise. Considered an authority in the complex specialty, Dr. Beckwith is currently the District Officer of the Northeast AAID. He is also an attending Resident Advisor at Jersey Shore Medical Center and Englewood Hospital.
Over the course of his career, Dr. Beckwith has had the opportunity to surgically place thousands of dental implants, helping numerous patients restore oral function with incredibly lifelike results. He continuously participates in advanced courses, such as the Misch International Implant Institute surgical program, in an effort to further refine his technique in implant placement.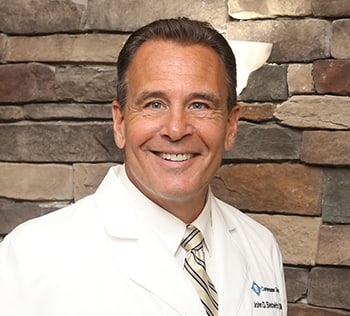 Education & Training
Dental School – University of Pennsylvania, School of Dental Medicine
Hospital Externship Program – Robert Wood Johnson University Hospital
Two-Year Fellowship – Institute of Growth and Development in Pediatrics
Undergraduate – Fairleigh Dickinson University (magna cum laude)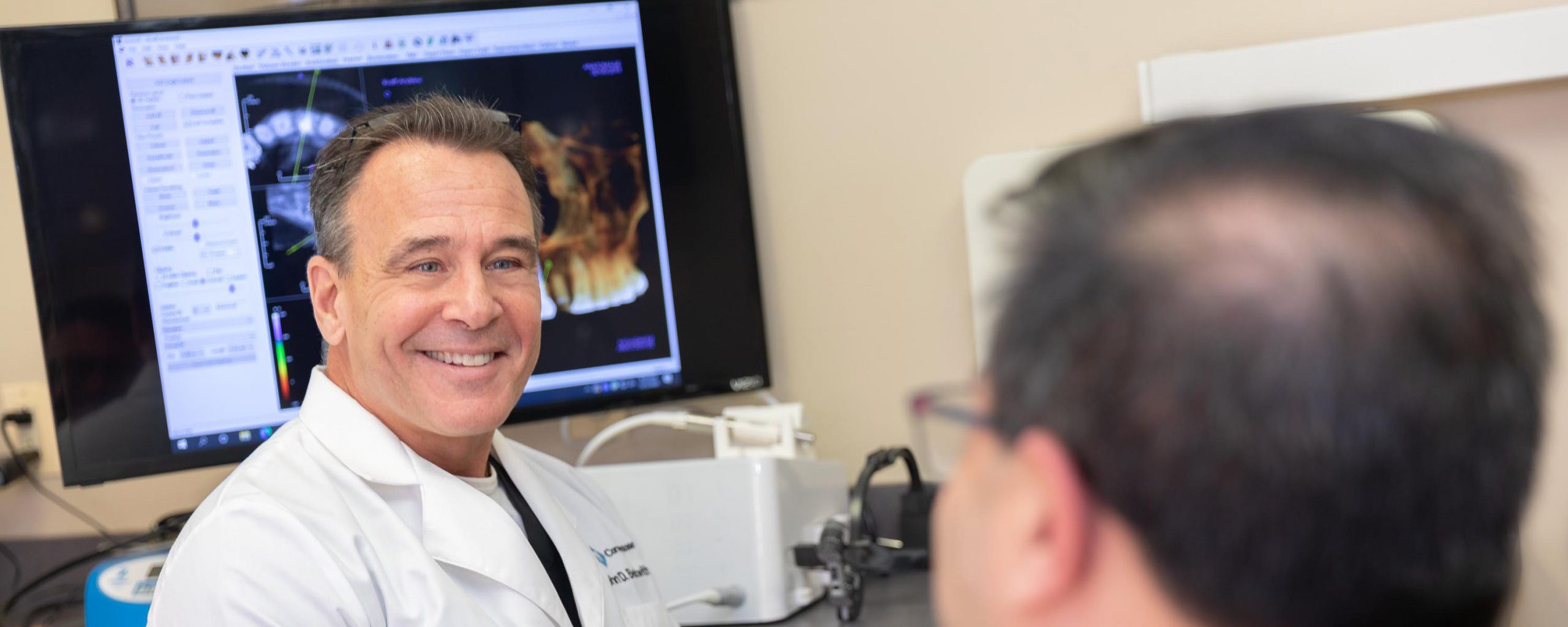 Memberships & Affiliations
Diplomate: American Board of Oral Implantology
Fellow: International Congress of Oral Implantology
Fellow: Academy of General Dentistry
Fellow: American Academy of Implant Dentistry
Member: American Dental Association
Member: N.J. State Dental Association
Recognized "American Top Dentist" 2011, 2014
At Cornerstone Dental, Dr. Beckwith believes in offering each patient fully customized dental treatments based on their specific needs and preferences. This customized approach, combined with his extensive training, has earned him the title of "NJ Top Dentist" for 2011, 2012, and 2014. In addition to his private practice, Dr. Beckwith is also on staff for dental resident training at Jersey Shore Medical Center.
Video Image Placeholder
What Is the American Board of Oral Implantology?
The American Board of Oral Implantology / Implant Dentistry (ABOI/ID) is sponsored by the American Academy of Implant Dentistry, and is recognized by the American Board of Dental Specialties for certifying qualified professionals. Since it first began in 1969, the ABOI/ID has dedicated its mission to advancing the field of implant dentistry by elevating clinical standards. As an independent certification agency, the ABOI/ID seeks to protect the health and wellbeing of the public by providing an objective resource to guide them in selecting a dental implant specialist. Certification from the ABOI/ID signifies that a dentist has the knowledge, skill, and experience necessary to perform implant dentistry with the utmost safety and precision.
Why Choose a Diplomate of the ABOI/ID for Dental Implants?
As a Diplomate of the American Board of Oral Implantology / Implant Dentistry, Dr. Beckwith has achieved the highest level of competence in dental implantology. To earn this elite status, dentists must complete a rigorous oral and written examination process and demonstrate proficiency in performing dental implant surgery, placing restorations, and providing aftercare. Candidates for the certification must have at least seven years of experience practicing implant dentistry and have completed a minimum of 75 implant cases, each having remained functional for at least one year. In addition, ABOI/ID Diplomates must have undergone at least 570 hours of continuing dental education focused on implant dentistry. Dental implant specialists who obtain this prestigious ABOI/ID credential are considered highly qualified for this complex area of dentistry, having passed the unbiased and reliable assessment that thoroughly evaluates their expertise.
Patient Reviews
My experience at Cornerstone Dental with Dr. Beckwith was very satisfactory. The first moment I entered to the office building the atmosphere was warm and friendly. I felt Iike I was at home. The office service was smooth and efficient. Dr. Beckwith did an excellent job and I am extremely happy with my new smile. I will strongly recommend his professional service.

Patricia Tatiana Lukiw

December 20, 2017

12345
More Reviews
Dr. Beckwith strives to provide the highest level of dental care, and as an implant specialist certified by the ABOI/ID, he has demonstrated his commitment to the long-term success of patients' dental implant results. To learn how Dr. Beckwith can help you improve your oral health and smile appearance, such as through advanced dental implant solutions, please contact Cornerstone Dental to schedule your appointment.