Skip to main content
Home/General and Preventative Dentistry
General and Preventative Dentistry
Routine cleanings, tooth-colored fillings, oral cancer screenings, and root canal therapy are just a few of the many advanced dental care options Cornerstone Dental offers to address all of your dental needs. In addition to the top-quality cosmetic and restorative dentistry procedures available at our practice, such as porcelain veneers and dental implants, our dentists offer a comprehensive range of general and family dental care to help maintain the health of your teeth and gums. Dr. John D. Beckwith has been a practicing dentist for more than 30 years, and is a member of some of the most respected dental and orthodontic associations in the world. He has placed great emphasis throughout his career on continued dental education, training in the latest techniques to help patients achieve successful results that have both aesthetic and functional benefits. Our entire team of experts at Cornerstone Dental are here to give you a first-class dental experience and the results you expect and deserve.
Oral Exams
The professional dental team at Cornerstone Dental utilizes advanced technology and techniques which provide optimum comfort to perform oral examinations and evaluations. A regular oral exam should be performed at least twice each year to ensure you are maintaining good dental health and to identify any problems as early as possible. Our dentists use the DIAGNOdent diagnostic laser in oral exams – a state-of-the-art laser system that reduces the need to probe your teeth with metal instruments for signs of decay. DIAGNOdent's laser painlessly identifies microscopic areas of the teeth that are affected by decay. This laser detection system can help you address problems earlier and prevent more serious dental issues from occurring later.
For all of our oral exams, our dentists utilize state-of-the-art intra-oral, or IO cameras. These very small cameras can take extraordinarily high-quality images of areas inside your mouth and then relay them to a computer monitor. You are able to view the images with our dentist and see exactly what he sees, helping you to better communicate with him about potential problems and effective treatment options.
Oral Cancer Screening
Early detection for oral cancer is vital for improving chances of survival from this life-threatening condition. Our dentists use the advanced VELscope Oral Cancer Screening System, a painless and very quick exam that's capable of more thoroughly identifying potentially cancerous or pre-cancerous growths that may be missed in a routine evaluation. With VELscope technology, a small light will be shone onto the inside of your mouth that illuminates any tissues that may exhibit warning signs for cancer. Oral cancer screenings should be undertaken at least once a year, and at least twice per year for patients who use tobacco products. With early diagnosis, the chances of successful treatment for oral cancer are greatly increased.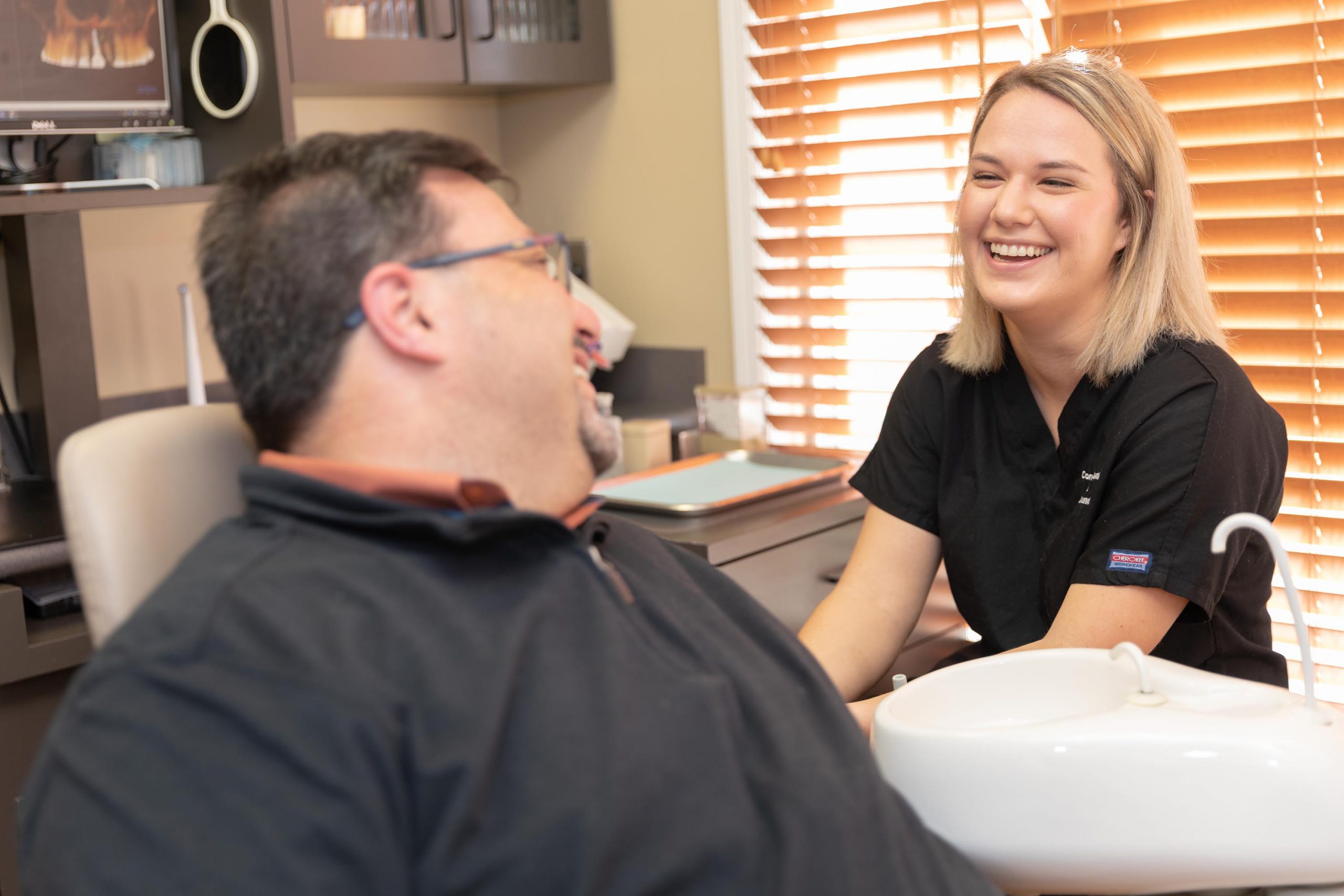 Family Dental Care
In addition to state-of-the-art and effective dental treatments for adults, our experienced dentists offer comprehensive pediatric dental care for younger patients. With tooth-colored fillings, fluoride treatments, dental sealants, orthodontics, and many more options, Cornerstone Dental provides a number of procedures designed to help your child maintain healthy teeth and gums, treat common dental issues, and prevent problems that can occur later in life. Our team makes every effort to ensure children and adolescents are given the most comfortable and anxiety-free experience possible through high quality family dental care.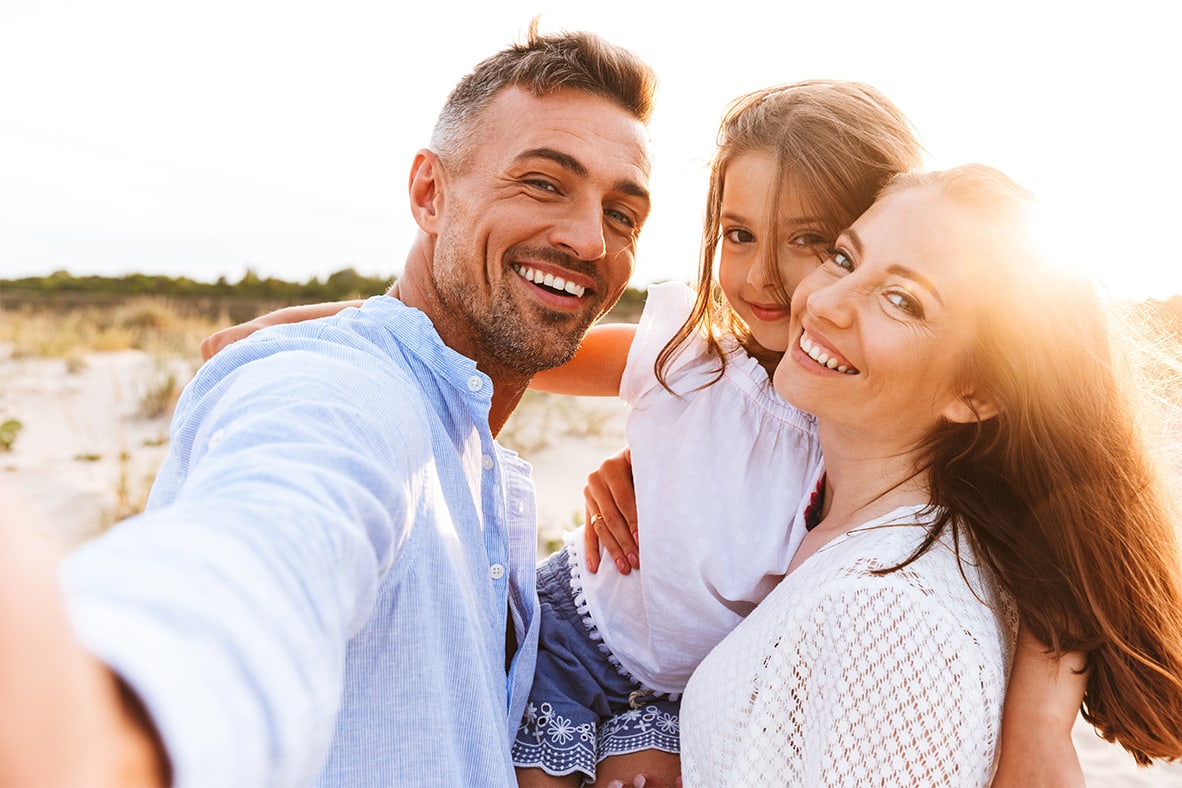 Dental Cleanings
A dental cleaning from the professionals here at Cornerstone Dental helps maintain the health of your teeth and gums and aids in the prevention of serious dental conditions. At least two dental cleanings per year is recommended. Our hygienists utilize state-of-the-art dental technology to ensure your teeth are cleaned as thoroughly and comfortably as possible.
Fluoride Treatments
Fluoride treatments are just as important for adults as they are for children. These quick, routine dental treatments help to decrease the risk of developing tooth decay and cavities. With regular fluoride treatments, you can further enhance your chances of maintaining excellent oral health.
Sealants
Sealants help to prevent decay and cavities on the back teeth. Made of durable plastic, sealants are placed over the chewing surfaces of the teeth to prevent bacteria from entering small crevices and ultimately causing cavities. Often utilized in pediatric dentistry procedures, sealants can help children avoid decay on the teeth for many years to come.
Athletic Mouthguards
Front teeth that appear rough-edged, irregular-shaped, asymmetrical in length, or chipped in some way can often be treated with tooth reshaping. Our dentists are highly experienced with tooth reshaping procedures, and will meticulously and conservatively recontour the teeth for a more refined appearance. Tooth reshaping can not only restore the teeth with exceptional aesthetic results, but can also help to prevent further damage or fractures caused by having teeth of an irregular or asymmetrical shape.
Individuals who engage in contact sports, and even some non-contact sports, can reduce the chances of serious injury to the teeth and gums by wearing an Athletic Mouthguard. Cornerstone Dental offers patients custom-designed mouthguards for the most effective and comfortable fit. Impact collisions during sporting events or certain exercise activities can cause severe dental trauma and even multiple tooth loss. A custom-fit athletic mouthguard can provide significant protection for your teeth and gums.
Tooth Reshaping
Front teeth that appear rough-edged, irregular-shaped, asymmetrical in length, or chipped in some way can often be treated with tooth reshaping. Our dentists are highly experienced with tooth reshaping procedures, and will meticulously and conservatively recontour the teeth for a more refined appearance. Tooth reshaping can not only restore the teeth with exceptional aesthetic results, but can also help to prevent further damage or fractures caused by having teeth of an irregular or asymmetrical shape.
Root Canal Therapy
Endodontics is a field of dentistry specializing in root canal therapy. When a tooth has become severely decayed due to fracture, injury, gum disease, or other factors, a root canal is often necessary to save the tooth from extraction and even risks to your health. Teeth that are damaged in this way can be very painful and sensitive, and can ultimately form an abscess if left untreated. During a root canal, infected nerve tissue is removed and the chamber holding the nerves is sterilized to destroy any remaining bacteria. The area is then sealed, and the tooth is then strengthened with a natural-looking porcelain crown, which is designed to provide both functional and aesthetic benefits for years to come.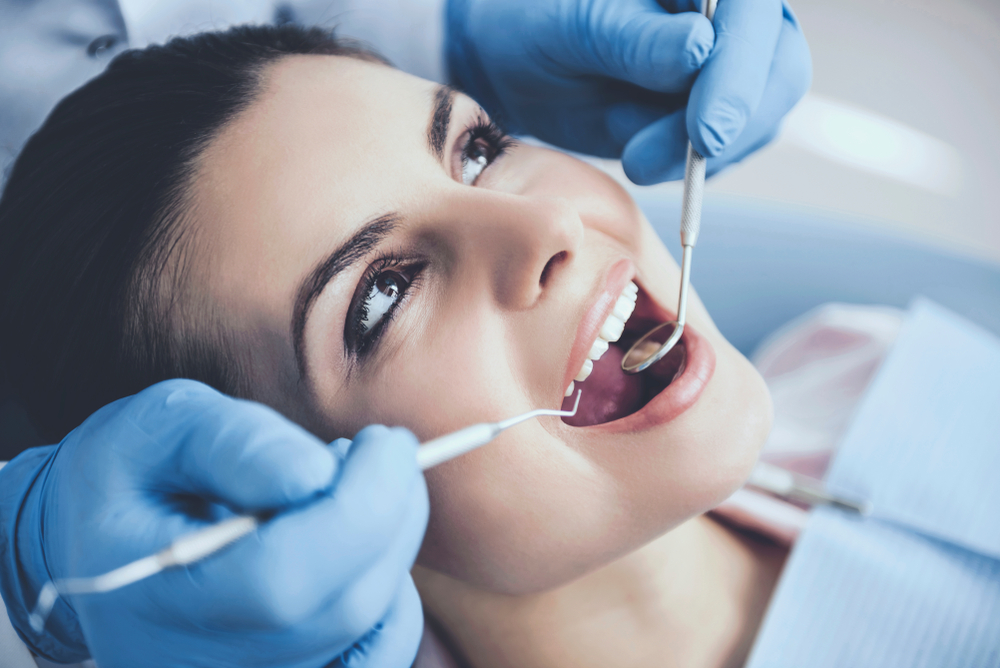 Dental Emergencies
Dental emergencies can arise from an abscess, an injury, or a number of other factors causing severe pain or possible tooth loss. Our team of experts at Cornerstone Dental are here to help in the event of a dental emergency. Please call (908) 359-2121 for assistance.
Our goal is to help you minimize the risk and expense of emergency treatment. We take the time to design a lifetime treatment plan to help you avoid the possibility of a broken tooth or unforeseen pain. This includes consistent continuing care visits to have your teeth cleaned and checked.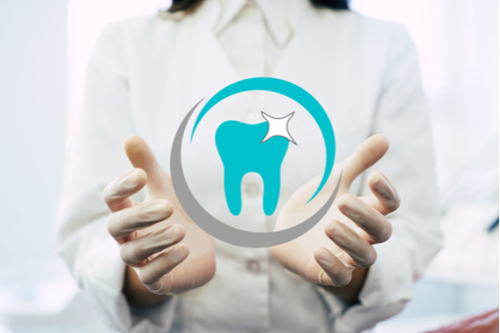 Dental Magnification
Our dentists utilize high-powered dental magnification technology in all procedures here at Cornerstone Dental. These advanced magnifying telescopes and light sources are built into the glasses worn by our dentist so that they can see everything in intricate detail at all times. This technology provides the vital ability to perform concise and meticulous work on your teeth and gums, and helps to ensure the best possible aesthetic and functional results as well as better healing.
Infection Control
At Cornerstone Dental, we employ very high standards of safety and infection control, utilizing state-of-the-art processes to make sure each patient undergoes a sterilized and clean treatment process. Our dental team uses disposable instruments as often as possible, and our non-disposable instruments are meticulously sterilized, disinfected, and cleaned after each use. Our infection control standards are also continuously applied to our treatment rooms, providing each patient with a clean and disinfected environment for every procedure.
Laser Dentistry
Laser dentistry is an innovative and revolutionary method of treating patients that is becoming much more of the standard in dental practices. This technology allows for minimally invasive treatments with less discomfort and often a quicker recovery. Laser energy is often utilized for periodontal therapy to treat gum disease, as well as for aesthetic solutions such as gum recontouring.
Advanced Periodontal Care
Through our advanced periodontal care options, patients can better manage a gum disease diagnosis and minimize damage from their condition. Using innovative options such as laser technology, our team is able to remove harmful bacteria and treat the afflicted gum tissue, helping to restore your oral health. In addition to treating gum disease, we can address a variety of other functional and aesthetic periodontal concerns, helping you achieve a healthy, beautiful smile.
TMJ Treatments
Our dentists are highly experienced in helping patients alleviate pain associated with temporomandibular joint disorder, or TMJ disorder. Through effective treatment options like custom night guards and orthodontics, patients can get relief from common symptoms like heachaches, jaw pain, and difficulty chewing.
Sleep Apnea
Sleep apnea is a common condition that can grow into a serious health risk if left untreated. Seeking treatment as soon as possible is crucial to preventing serious side effects, such as high blood pressure, heart attack, and stroke, to name a few. Treatment from Cornerstone Dental is effective at opening up your airway at night to improve breathing and reduce snoring.
Oral-Conscious Sedation Dentistry
Sedation dentistry is a great option for relieving anxiety in patients who find it stressful to visit the dentist. Being afraid of dental visits can lead people to avoid getting the care they need, potentially causing further issues to occur. At Cornerstone Dental, we offer oral-conscious sedation dentistry for these individuals. By the time treatment begins, patients can expect to feel completely relaxed while remaining awake.
Contact Cornerstone Dental for More Information
For more information on our advanced dental care procedures, or if you would like to schedule an appointment with one of our experienced dentists, please contact Cornerstone Dental today.