About Us
Dedicated to providing exceptional dental care, Dr. John D. Beckwith and his team at Cornerstone Dental specialize in a wide array of dental solutions, helping patients achieve optimal oral health and a beautiful smile appearance with lasting results. Our dentists in Hillsborough utilize modern techniques and advanced technologies to ensure safe, effective, and comfortable dental treatments.
Our commitment to serving patients begins with providing information to help patients make informed decisions about their oral health needs. We believe that every patient should be knowledgeable and comfortable with their treatment decisions. At Cornerstone Dental we are committed to building a foundation of trust by treating patients as individuals.
Our treatment will always be based on your best interests. Our expert training and technology enables us to assist you in the decisions you make, regarding what is best for you and your family. We will openly discuss what you can expect from our recommended treatment plan, what's involved, anticipated costs as well as alternative treatment. We encourage you to ask questions, so you can confidently decide how to proceed with your treatment.
To learn more about our dentist's background, including his past trainings, professional involvements, and experience with his areas of interest, visit his biography below.
John D. Beckwith, D.M.D.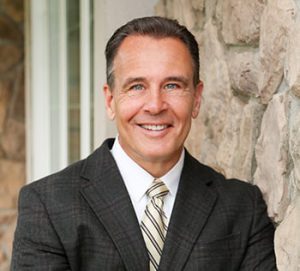 Dr. John D. Beckwith is a premier implant dentist who has achieved the highest level of expertise possible for implantology. With his advanced knowledge and refined surgical skill, Dr. Beckwith has placed over 5,000 dental implants throughout the course of his career, making him one of the top implant providers in the United States. His comprehensive understanding of all areas of dentistry equips him with the ability to perform every stage of the implant process with the utmost proficiency. Dr. Beckwith has been recognized for his excellence in the field of dentistry by being awarded the distinguished titles of "American Top Dentist" and "NJ Top Dentist" for multiple years.
Since completing his dental degree from the University of Pennsylvania, School of Dental Medicine, Dr. Beckwith has regularly undergone continuing education courses to further hone his skills, including his participation in the surgical program at the Misch International Implant Institute. Dr. Beckwith has also earned accreditation from some of the world's most prestigious dental and implant organizations. He is a Diplomate of the American Board of Oral Implantology, a status that can only be achieved after a dentist has spent six years performing implant dentistry, presented patient cases for board review, and passed a series of rigorous examinations. Dr. Beckwith is also a Fellow of the International Congress of Oral Implantology, the Academy of General Dentistry, and the American Academy of Implant Dentistry.