Dr. Beckwith Among Faculty at AAID MaxiCourse in Dental Implantology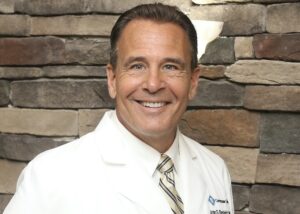 As part of a recent MaxiCourse® in New York provided by the American Academy of Implant Dentistry (AAID), our experienced implant dentist, Dr. John D. Beckwith, acted as a Resident Advisor and Presenter for a cadaver workshop. These MaxiCourses are put on regularly around the world to help dentists become proficient in dental implantology. They provide dentists with the 300-hour continuing education requirement for becoming a Fellow of the AAID.
In his role as a faculty member at the New York MaxiCourse, Dr. Beckwith utilized his expansive expertise to educate dentists on how to properly diagnose and perform dental implant surgery through hands-on learning. As a Fellow of the AAID himself, Dr. Beckwith is proud to participate in the learning opportunities offered by the organization, and help advance the field of oral implantology.