Dr. Beckwith Elected AAID Secretary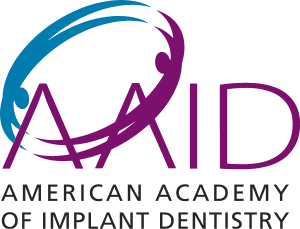 The American Academy of Implant Dentistry (AAID) is one of the top dental implant organizations in the world, offering a credentialing program and educational resources to implant dentists. Our very own implant dentist, Dr. John D. Beckwith, has been a Fellow of the AAID for years and, as of recently, is proud to add another title as he takes on a new role with the association. Our team at Cornerstone Dental is proud to announce Dr. Beckwith has been elected as Secretary for the AAID Northeast District!
With this new leadership position as an officer with the AAID, Dr. Beckwith is thrilled to begin a more active role with helping dental professionals in the northeastern United States. As Secretary of our local district, he will be more involved with organizing and hosting AAID programs, which are designed to help advance the practice of implant dentistry through continuing education. Having reached the highest level of competence in dental implantology, Dr. Beckwith looks forward to utilizing his advanced expertise as a member of the AAID Northeast District board and furthering the mission of the organization.
If you would like to learn more about Dr. Beckwith credentials or have questions about our dental implant solutions, please feel free to contact us today!