Oral-Conscious Sedation Now Offered at Cornerstone Dental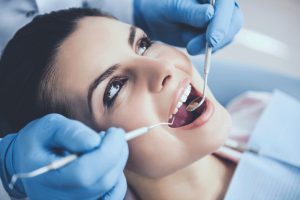 Our team at Cornerstone Dental strives to connect with patients and make them feel as comfortable as possible while they undergo dental work. Even with the most gentle, high-quality care, many men and women still experience anxiety when getting their teeth cleaned or treated in another way. Dr. John D. Beckwith understands this common fear of going to the dentist, which is why he is proud to announce that patients can now opt to receive oral-conscious sedation to help them relax during their next appointment.
Oral-conscious sedation dentistry is an exciting addition to our practice that can change the way many people view dental care. Instead of the usual stress that some experience, patients typically feel at-ease during their appointments. This is possible due to the prescribed medication that is taken prior to treatment. This sedative gradually puts them in a relaxed state while still keeping them awake.
Dr. Beckwith has completed continuing education for oral-conscious sedation, ensuring his patients receive the best possible care under sedation. Since dental phobia often prevents people from getting the dental care they need, Dr. Beckwith looks forward to helping more patients improve their oral health while creating a more relaxing dental experience.