Dr. Beckwith Achieves Fellowship Status with The International Congress of Oral Implantologists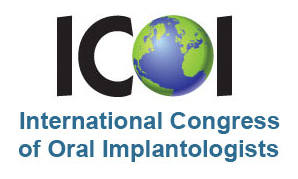 The entire team at Cornerstone Dental would like to congratulate our own Dr. John D. Beckwith for achieving Fellowship status in The International Congress of Oral Implantologists. As a Fellow of the ICOI, Dr. Beckwith is recognized as having put extensive additional effort into education, research, and clinical experience with dental implant procedures. Dr. Beckwith has been a leader in implant dentistry for quite some time, helping people replace missing teeth with natural-looking results that improve both the form and function of their teeth. This recent honor is more proof of his commitment to providing our patients with the best possible care and results that meet – and even exceed – their expectations.
Cornerstone Dental offers a number of advanced dental implant procedures, including single-tooth implants and anchored denture treatments. Our experienced dentists are dedicated to pursuing continuing education in a range of dental fields to stay abreast of the latest techniques and to ensure our patients attain superior care.
For more information on dental implants and other treatment options available at Cornerstone Dental, please contact us today.