A New Study Finds Energy Drinks Can Damage Your Teeth Very Quickly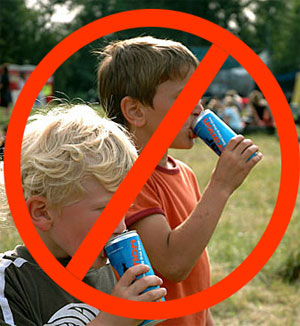 Energy drinks are coming under new scrutiny after a new study found some alarming results as to what the sugar and acidity in them can do to a person's teeth.
A new report from The Indy Channel says the study, published in the clinical journal of the Academy of General Dentistry, found that the acid content in energy drinks can start to cause harm to teeth in as little as five days.
Some dentists believe the acidity in energy drinks can dissolve tooth enamel – and once the enamel is gone, it's gone for good.
While teenagers and young adults are the most popular consumers of energy drinks, children drink them as well. In fact, many dentists have said they are seeing more cavities in children who drink those types of beverages.
For individuals who have an occasional energy drink, dentists recommend a good mouth rinse with water afterward, and an hour delay after consuming the energy drink before brushing their teeth.
If you would like more information on how to fight cavities and damage to your teeth, or if you would like to schedule an appointment here at Cornerstone Dental, please contact us today.