Dr. Beckwith Attends 2022 AAID Conference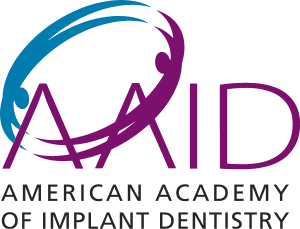 Every year, the American Academy of Implant Dentistry (AAID) holds its annual conference with the goal of educating its members and promoting best practices in implantology. Our board-certified implant dentist, Dr. John D. Beckwith, always looks forward to the opportunities the conference has to offer, and he was thrilled to join this year's event. As one of the top dental implant providers in the country, Dr. Beckwith was proud to collaborate with other esteemed implantologists.
The 2022 AAID Annual Conference "Zero in on Zero Complications" took place September 21st-24th in Dallas, Texas with the theme, "How to prevent complications by zeroing in on the challenges." Similar to past years, the event included lectures about implant dentistry, hands-on workshops, networking, and much more. 
As a Fellow of the AAID, Dr. Beckwith is passionate about helping both patients and colleagues understand the life-changing potential of implant dentistry. In addition to his involvement with the organization's annual event, Dr. Beckwith holds the status of Treasurer with the AAID's Northeast District chapter.