Spring Cleaning Checklist for Your Oral Health Habits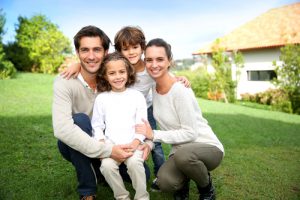 Could your oral health habits use a spring cleaning? Dr. John D. Beckwith and our team at Cornerstone Dental are committed to helping you achieve a beautiful, healthy smile by offering comprehensive family dental care services. Since good oral health starts with your daily routine at home, we've put together a handy checklist to help guide you in the right direction.
Whether you're already doing these, or need to start focusing more on a few of them, we hope the following list is a good reminder of how you can obtain (and maintain) your best smile yet!
Replace your toothbrush if you've been using it for more than 3-4 months.
Start flossing your teeth at night if you don't already.
Deep clean your retainers and night guards—and don't forget about their cases too!
Eat a balanced diet that includes fruits and vegetables, grains, dairy, and lean proteins.
Skip the soda and other sugary beverages, which can break down tooth enamel.
Get a mouthguard if you play high-contact sports.
Make an appointment for your 6-month checkup and cleaning.
Ask for a fluoride treatment during your cleaning to help prevent cavities.
For more tips on how to preserve your beautiful smile, or to schedule your routine exam and cleaning, feel free to contact our office today!