Skip to main content
Family Dentist in Hillsborough
Jennifer Martin, DMD
Dr. Jennifer Martin has a strong commitment to serve her community and holds that patient well-being and care are the cornerstone of good dental practice. She truly believes building a close relationship with each of her patients goes a long way in the success of their care. Dr. Martin has a wide field of expertise across general dentistry.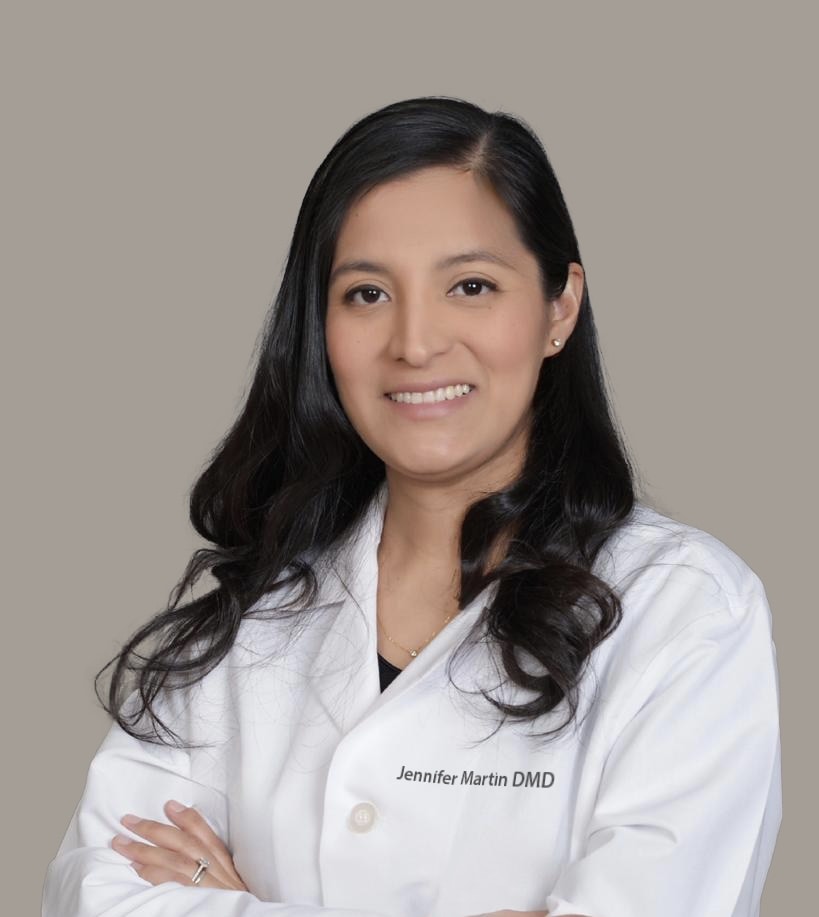 Education & Training
Dr. Martin completed dental school in her home country of Peru in 2015 where she graduated in the top of her class. She completed her residency in general dentistry at the Naval Hospital in Lima, Peru. She was then accepted into the highly competitive International Dental Program at Rutgers University, where she earned her DMD degree in 2021. Dr. Martin is currently training at the Misch Implant Institute.
Dr. Martin is fluent in both English and Spanish. She continuously strives to be on the leading edge of dental care and is constantly attending continuing education courses.
Professional Associations
Member of the Academy of General Dentistry
Member of the American Dental Association
Member of the American Academy of Implant Dentistry
Member of the New Jersey Dental Association