Family Dentist in Green Brook, NJ – Arlene O'Brien, DMD, FAGD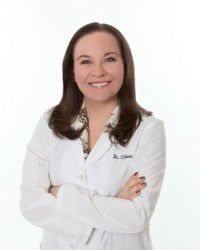 Dr. Arlene O'Brien has over 10 years of experience in private dental practice, performing a variety of family dental care and cosmetic dentistry solutions. Her approach to patient care is focused on learning and listening to the needs of each individual patient, while using her refined skills and the most modern dental technology to provide comprehensive, high-end results. Her warm personality and attention to detail create lasting loyalties among patients.
Dr. O'Brien is a graduate of Rutgers University, where she earned high honors in both psychology and biology. Her academic achievements gained her entry into the accelerated B.A./D.M.D. program, a joint program between Rutgers and New Jersey Dental School (then part of the University of Medicine and Dentistry of New Jersey). After completing her dental training at New Jersey Dental School, she accepted a hospital residency at the Jersey Shore University Medical Center. Dr. O'Brien continues her affiliation with Jersey Shore University Medical Center as a resident supervisor, for post-doctoral training.
Dr. O'Brien is an active member of the American Dental Association and the New Jersey Dental Association. She has also completed a prestigious fellowship from the Academy of General Dentistry. Only about 6% of general dentists in the United States and Canada hold this status, due to the required dedication to continuing education. In fact, to become a Fellow of the AGD (FAGD), Dr. O'Brien completed over 500 credit hours of continuing education, 350 of which were in live courses. She was also required to pass an exam that was of similar difficulty to those designed for board certification. With these extensive qualifications, dentists with the FAGD title have proven they are up-to-date with the latest dental techniques and best practices, and they continue to practice these techniques in educational classes throughout the year.
In addition to her involvement with these dental associations, Dr. O'Brien currently sits on the Board of New Jersey Academy of General Dentistry as their Secretary and Co-Chair of Continuing Education. In that capacity, she coordinates continuing education training for dentists across the state, while keeping her own dental skills on the cutting edge.
Education & Training
Hospital Residency –  Jersey Shore University Medical Center
Dental School – Rutgers University and New Jersey Dental School
Undergraduate – Rutgers University
Memberships & Affiliations
Fellow – Academy of General Dentistry
Member – American Dental Association
Member – New Jersey Dental Association
Secretary & Continuing Education Chair – New Jersey Academy of General Dentistry
Resident Supervisor – Jersey Shore University Medical Center Dental Clinic
When not providing care at Cornerstone Dental's Green Brook office, Dr. O'Brien resides in Middlesex County with her husband and two daughters.